Tasks and areas of activity
The microstructure analysis team test physically simulated samples being checked for compliance with parameters set out by the customer.
State-of-the-art and high-precision equipment employed can be used for measuring the following parameters
01
Concentration of elements in solid steel, cast iron samples, in powder metallurgical process samples
02
Composition of emulsions, oils, polymeric coats, and metal surface thin layers.
03
Elemental in-depth composition of various samples and layers.
04
Weight percentage of gas (nitrogen, oxygen, hydrogen) by infrared spectrometry methods etc.
Virtual tour
of the laboratory
Technologies and equipment
Talos F200i transmission electron microscope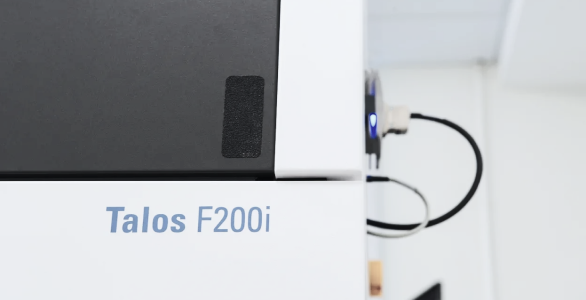 Destination
Main Parameters
For high-resolution imaging accommodating microanalysis (microanalysis of material structure, grain boundaries, and dispersed phases).
1.6 Å (10-10 m)
Resolution
of boron to uranium
Determination elements
2D и 3D
Reproducibility of results
SmartLab SE X-ray diffractometer
Destination
Main Parameters
For qualitative and quantitative phase-composition analysis of powders, compact samples, coatings, textures by the method of straight and reverse pole figures, and determination of sample stresses.
20-60 kV
Generator, voltage
60 mA
Generator, amperage
Scios scanning electron microscope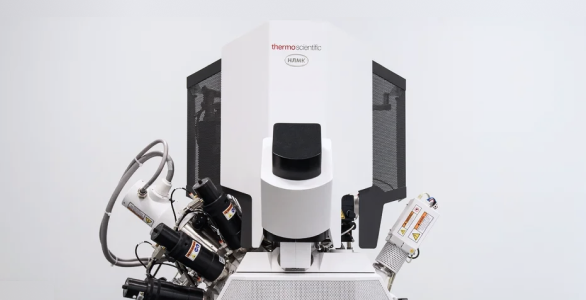 Destination
Main Parameters
For high spatial resolution 2D and 3D imaging and for obtaining material composition and structure data
10 Å (10-10 m)
Resolution
up to 1 200 000х
Zoom range
all equipment
See also
Coating process laboratory
Follow